Ladybug Lucie: 2
Summer is essentially here, and it's no surprise that the season is an ideal time for outdoor gatherings. And even better for those whose little's have summer birthday's! If that's the case, you may be looking for theme ideas, so we thought we'd pull from the archives to help you out! When Ellanor Keng Lucie turned 2, the Lucie family had just moved to Salt Lake City from Virginia weeks before, but that didn't put a stop on the party bus. How could you not celebrate her?
We had always called Ellanor a little ladybug, so the theme for us, was pretty much a given.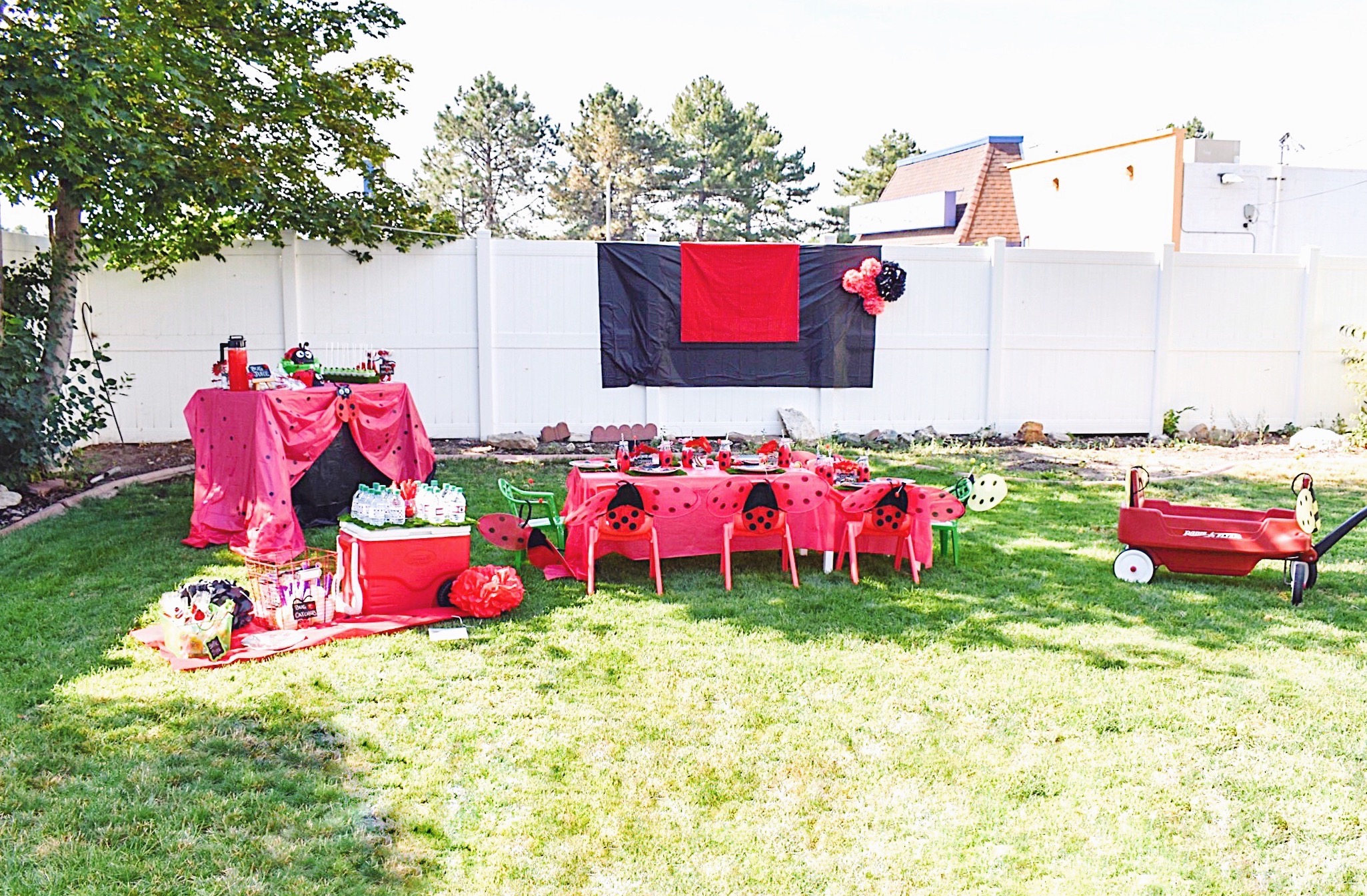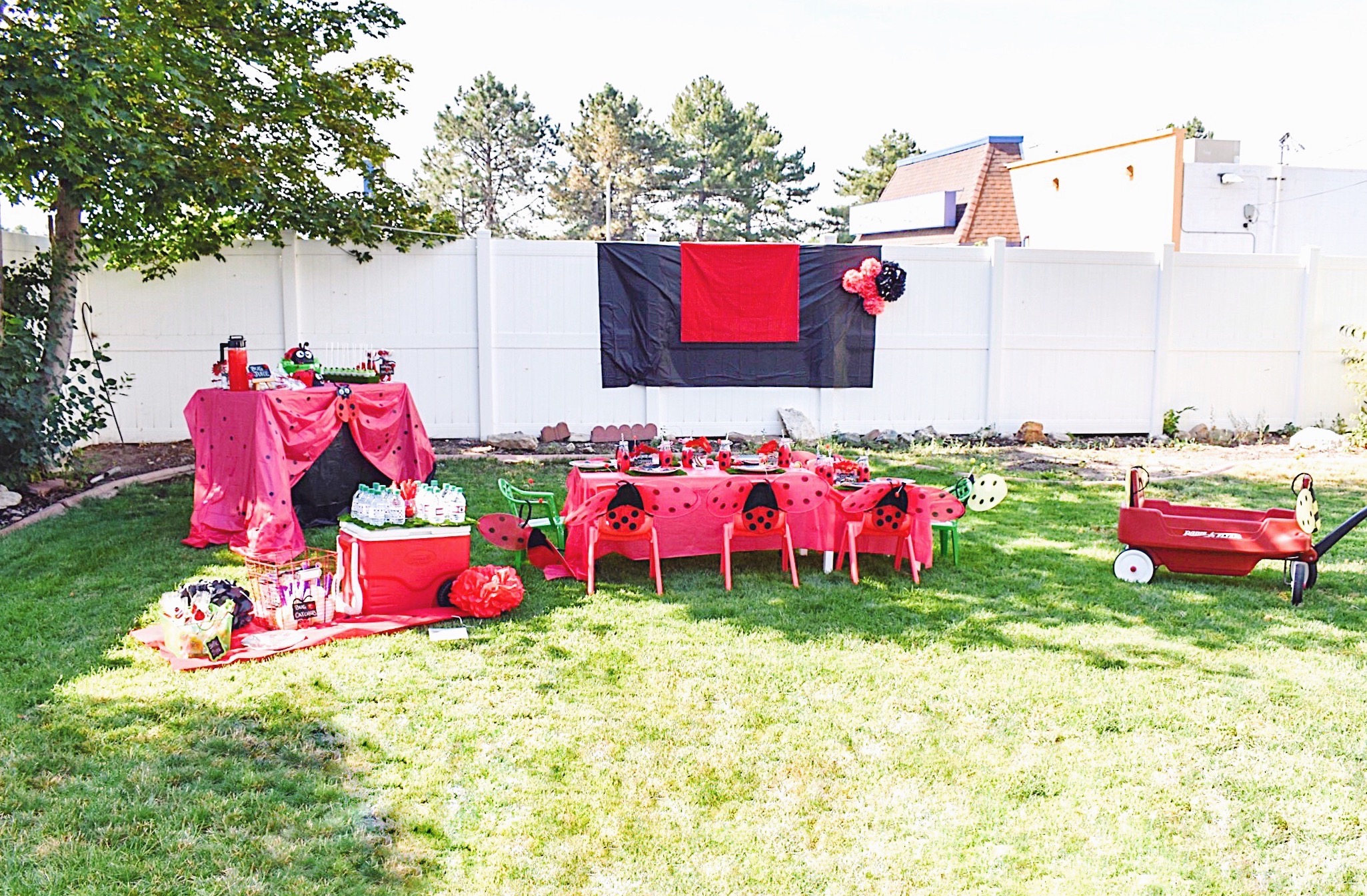 The beautiful ladybug cake, smash cake, cake pops and cookies were all made by Carmen, who now owns The Little Cake and Dessert Shop on Main Street in Lehi. Clearly, she is extremely talented! All of her desserts are darling, delicious, and intricately made to fit your personalized theme.
We got our DIY on for the decor. We painted milk bottles red with black polka dots to hold our 'ladybug lollipops' and added ribbon for the finishing touch. The redesigned milk bottles also served as drinking glasses for the 'bug juice.' The ladybug lollipops were from Oriental Trading and the fake grass used as placemats came from Michaels.
You can get as creative and detailed as you want and cater to whichever bug you and your little choose. We used red disposable plastic table clothes for ease of cleanup because let's be honest, that's the worst part of throwing a party! And we added black dots to them to go with the ladybug theme. We have to add that the kids loved the ladybug and bee wing party favors. What a hit!
Little Ladybug Lucie, loves animals so we brought in a petting zoo which included a miniature pig, goat, sheep, rabbits and chickens. A bunny got loose (he must've been late for a very important date!), but he wouldn't be on the run too long before he was cornered. Ellanor didn't quite know what to do with all the critters, now that they were on her turf.
Of course, you can't have a ladybug party without the real beetles! Did you know you can buy them on Amazon? Sure enough! Get this, you leave them in the refrigerator (up to 2 weeks) and take them out when it's party time. They 'wake up' perfectly fine! It was so fun for the kids to make their own bug catchers while they 'hunted' for hundreds of ladybugs.
What a fun celebration with neighbors and friends! It was twice as nice and twice as sweet for our little Ladybug Lucie.